Buy machine tools online - your strong dealer for hobby and industry
Large selection of well-known manufacturers such as Bernardo machines and much more!
Online machine tools trade for sheet metal working machines, woodworking machines, metalworking machines as well as transport technology, stone processing, workshop accessories and floor processing. Large selection of up to six thousand machines from well-known machine manufacturers such as Bernardo machines, ELMAG, ZIMMER machines, BAMATO, MACK tools and much more.
News | Advantages | Main categories | Contact | Manufacturer | Customer testimonials | Info | Top selection | FAQ
Our new available machine tools
Your advantages with BHM-Maschinenhandel
10 year spare parts supply!
A component of your machine is defective? It is at a standstill and time is pressing? Use our order form to order specific machine spare parts online. We will be happy to supply you with your defective spare part!
Top quality & great product selection!
Are you looking for quality machine tools from renowned manufacturers at a fair price? Then you are exactly right with us! We are your online specialty store specializing in high quality equipment!
We advise you
professional!
Do you have questions about our products or our service? We will be happy to advise you. Please contact us! We are guaranteed to help you! You order for a company? We will gladly send you a written offer.
Fast and reliable shipping!
When things have to go fast! We are your reliable partner. Thanks to our fast shipping you never wait long for your order!
Machine tools trade for industry & hobby craft
In our extensive range of machine tools such as Lathes, Milling machine, Drilling Machine, Grinding machine metal, Dressing and thicknessing machine, Chuck lathe chuck, Circular sawing machine, Bench Turning Lathe and Universal Turning Lathes you will find everything you need for professional processing of sheet metal, wood, metal and stone. No matter if you are an industrial company, medium-sized or a hobby workshop. We are a German machinery dealer and we deliver all over Europe!
Our machine tools main categories
Do you have questions about machine tools?
Do you need a special offer for one or more machines or do you have further questions about our products? With our more than 10 years of experience in the machine sector and our extensive product range we can certainly help you. Of course, we are also available at any time to answer any questions you may have about machine tools Simply contact us by e-mail or telephone. We will be happy to get back to you in a timely manner.
+49 8171 48170 06
service@bhm-maschinen.de
Our renowned machine tool manufacturers
What our satisfied customers say
Competent Advice
While searching for a tool cart, I came across BHM Machines. After a very friendly and competent consultation, we were able to find the appropriate tool cart for my needs. The delivery was super fast. Thank you again for the excellent advice!
HAN S.
Fast Delivery
I ordered a jointer and thickness planer from Bamato 310 Pro at BHM Machines. The owner personally took my order. The delivery arrived very quickly, and I am impressed with the machine.
Birgit B.
Manufacturer-Independent Advice
Very good manufacturer-independent advice, quick response and customer-oriented problem-solving, fast delivery. I'd be happy to return!
Jörn K.
Lathes from Bernardo and ELMAG - precision and versatility for your workpieces
When it comes to manufacturing rotationally symmetrical parts, the right lathe is critical. At BHM machines, we understand your needs and offer you the perfect solution. Whether you are looking for a machine for your hobby cellar, your precision engineering workshop, your training company or your large industrial operation - you are guaranteed to find what you are looking for in our online store.
Maybe you are looking for more than just a conventional lathe. Maybe you also want to be able to mill or drill. Then we recommend a machining center. Bench lathes are particularly practical for hobby mechanics with little space. These compact devices convince not only by their handy dimensions, but also by their comparatively low acquisition costs. Our center lathes and center lathes, are also cost-effective and can be expanded as required, making them extremely flexible in use.
If workpieces are to be manufactured in series, our universal lathes are the ideal choice. These machines are ideally suited for small batches and individual pieces of the highest quality. In the field of high-performance-cycle lathes our program is at your disposal to meet your requirements.
BHM machines is characterized not only by first-class machines, but also by a convenient ordering process. With just a few clicks, you browse our online range and make your selection - we do the rest. We deliver your desired machine directly to the place where you need it. So the whole process is completely straightforward for you, with no time or logistical hassle. You can do everything from the comfort of your workplace or home.
Rely on the quality and variety of Bernardo and ELMAG lathes to precisely achieve your manufacturing goals.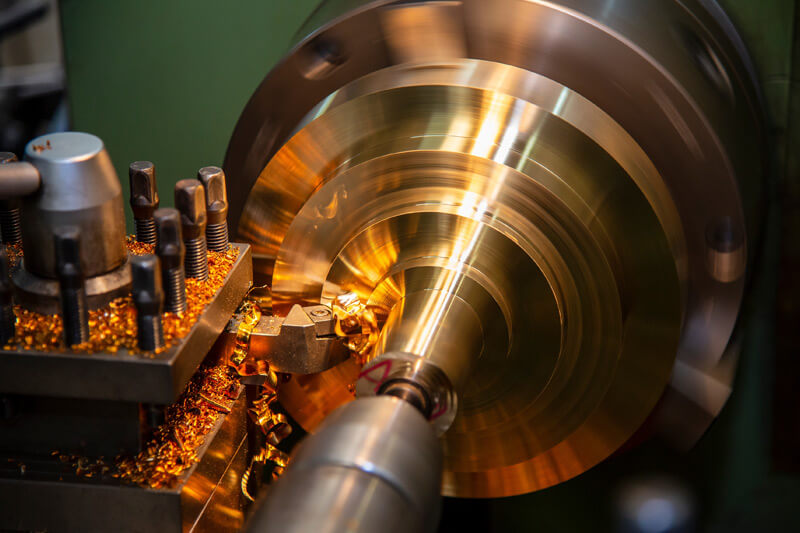 Are you looking for a specific lathe?
We cooperate with leading manufacturers from Germany and Austria
Looking for a specific milling machine?
We collaborate with leading manufacturers from Germany
and Austria.
Buy Bernardo Milling Machines – Your Source for Precision and Versatility
Discover the world of Bernardo milling machines that you can conveniently purchase online. Our extensive range leaves no wishes unfulfilled and includes every imaginable type of milling machine – from precise bed milling machines to versatile multi-purpose milling machines, as well as highly functional universal milling machines and specialized tool milling machines. But that's not all – even in the drilling machine category, our virtual catalog offers an impressive selection
Immerse yourself in the world of drilling machines and discover the diverse possibilities. From powerful gear drilling machines and robust column pillar drilling machines to precise magnetic core drilling machines for specialized applications – we have the right solution for every requirement. Our range also includes radial drilling machines known for their flexibility, as well as column drilling machines offering utmost stability. Not to forget our compact bench drilling machines, ideal for workshops with limited space.
Our online specialty store goes a step further to provide you with a convenient and seamless shopping experience. We handle the entire ordering process for you. With just a few clicks, you can select your desired machine, and we ensure it's delivered directly to your preferred location. Save time and effort – rely on Bernardo to equip your workshop with top-notch drilling and milling machines.
Buy Bernardo Metal Grinding Machine – Quality, Diversity, and Convenience Combined
Your pursuit of precise metal processing finds its ideal solution with us: Welcome to your reliable online retailer for Bernardo grinding machines. In our extensive range, you'll find the perfect machine for every purpose – whether it's deburring, surface grinding, precise contour grinding, or fine chamfering. Here, you have the opportunity to buy a Bernardo grinding machine online, opening the door to the highest quality and precision in metal processing.
The diversity of our grinding machine range is remarkable. From the proven surface grinding machines that enable excellent surface finishing, to the versatile belt grinding machines, and to specialized drill bit grinding machines like the popular Bernardo DG 32 Pro – we have everything you need. Continuing with double grinding machines for precise sharpening, edge milling machines for fine contour work, versatile combination grinding machines, radius grinding machines for complex shapes, efficient dry grinding machines, polishing machines for high-gloss surfaces, precise cylindrical grinding machines, versatile satin finishing machines, engraving grinding machines for delicate work, to the proven disc grinding machines and universal grinding machines. In short: Our range covers all the needs of ambitious craftsmen and craftswomen.
But that's not all. We understand that your time is valuable and precious. That's why we save you the tedious trip to the store. In our online machinery store, you can conveniently choose your ideal grinding machine from the comfort of your home. Sit back, have your selection delivered, and use the freed-up time to focus on what matters most to you – without compromising on quality and precision. Welcome to Bernardo – your partner for excellent metal processing!
Looking for a specific grinding machine?
We collaborate with leading manufacturers from Germany
and Austria.
Machine tools TOP selection
Do you have questions about machine tools?
Do you need customized offers for one or more machines or would you like more information about our products? Thanks to our more than 10 years of expertise in the field of machinery and our wide range of products, we can undoubtedly help you. Of course, we are also always at your disposal for all inquiries regarding machine tools. Do not hesitate to contact us by e-mail or telephone. We will get back to you as soon as possible.
+49 8171 48170 06
service@bhm-maschinen.de
Important questions about Bernardo machines, Bernardo quality and their field of application:
What Quality do Bernardo and ELMAG Machines Possess?
Machine Tools from Bernardo and ELMAG adhere to the highest quality standards. This is ensured through regular internal quality controls. According to their own statements, the manufacturer only includes products in their range that meet strict requirements. In our machinery trade, you will find machine tools that excel with high-quality material quality and excellent craftsmanship. The types of devices are diverse: whether it's machines for woodworking, metalworking, or sheet metal processing like grooving machines, whether it's a lathe or a milling machine - the high standards extend throughout the wide portfolio of the manufacturer, including accessories for machine tools. If there are particularly specific requirements, we can also consider individual customer needs. This way, you receive the tailor-made device for maximum efficiency and productivity.
Is there a German Bernardo machine dealer?
Yes, there is a German Bernardo dealer. In our BHM machine online shop, you can choose from an extensive range of machine tools. After your online purchase, we promptly take care of delivering from the PWA or ELMAG factory of the manufacturer in Austria, so you can start working productively as soon as possible. Our payment methods such as advance payment ensure a smooth shopping experience. We are a trusted online retailer, as can be seen from our good Google reviews. Besides the frequently mentioned and well-known sheet metal, wood, and metal processing machines, you'll find much more with us: In addition to items like model-making lathes, a Bernardo dust extraction system, or precision lathes with digital display, you'll also find bargains in our clearance sale, machine spare parts, or machines for stone cutting. Furthermore, we offer equipment for organizing your workshop. All products are organized into categories for easy browsing. If you're interested in learning about metalworking machines, feel free to visit our metal machinery information portal. If you have any questions about our products, we're happy to assist you over the phone or via email.
What machines does BHM-Maschinen offer in the online shop?
In our BHM-Maschinen online specialized trade, you'll find a wide range of machines from Bernardo and ELMAG. To make it easier for you to navigate, we've categorized them into different sections. Under the category "Sheet Metal Processing," you'll find machine tools for sheet metal work, such as bending and folding machines, notching machines, and sheet metal shears. Under "Woodworking Machines," there are machines for woodworking listed, including wood turning machines, sawing and planing machines, wood splitters, Bernardo dust extraction systems, and Bernardo radial fans. This opens up diverse applications for craftsmen and also for model making. In the third category "Metalworking Machines," you can purchase suitable equipment for metalworking, including milling machines, lathes, precision lathes, grinding machines, and drilling machines. So if you're looking for a belt grinding machine, a floor-standing drill press, or a column drill press, this is the right place. In the "Transport Technology" section, you'll find items like roller stands and roller conveyors, while the "Workshop" section offers machine stands, workshop trolleys, and ELMAG compressors. Under the "Stone Cutting Technology" tab, you'll find devices for stone processing, such as stone cutting machines. Finally, under "Cleaning" and "Machine Protection," various equipment is available for your workshop infrastructure. Under "Bernardo Spare Parts," you can browse for bargains or specifically inquire about individual machine spare parts.
Where Can I Find Good Craftsman Tools?
You're in the right place at our BHM Machines Online Machine Trading! Whether you're an industrial company, professional, model builder, or hobbyist craftsman - in addition to suitable machines for woodworking, sheet metal, metal, and stone processing, everyone will also find a rich selection of matching tools and accessories with us. Craftsmen, for example, appreciate machine tools such as a lathe, a milling machine, a bandsaw, or a floor-standing or column drill. When it comes to transportation, machine stands are indispensable in companies. Of course, these, as well as machine protection and sandblasting system, are listed in our range. But even hobby craftsmen, craft companies, or model builders find suitable equipment and machine tools with us: They can buy items such as a model-making or hobby lathe, various bench lathes, and useful workshop tools like a tool cart or different abrasives online.
What Are the Benefits of Bernardo Machines?
Quality, reliability, durability, and the highest precision in manufacturing: With these attributes, PWA in Linz has made a name for itself among customers and Bernardo dealers. Whether it's a bench lathe, wood milling machine, or table saw, users can always rely on the company's experience, which has been in business for over 30 years. Stringent standards and rigorous internal quality controls ensure a consistently high quality. Another advantage is the wide range of diverse machine tools for woodworking, metal, and sheet metal processing, covering nearly all application scenarios. Additionally, as a German Bernardo dealer, we also offer equipment for lifting and transport technology, workshop infrastructure, and stone processing, including suitable accessories. When needed, spare parts are provided, and repairs are carried out. Such a comprehensive product portfolio is capable of satisfying all needs, from professionals to hobby craftsmen or model builders. Thanks to the modern logistical infrastructure, rapid availability of machines is ensured. In conclusion, it's a complete package—see for yourself!